Research Experience for Medical Students (REMS)
The REMS elective series offers a research experience exclusively for first-year medical students at UND School of Medicine & Health Sciences.​
The primary objective of this elective series is to provide hands-on experience and comprehensive training in basic, behavioral, social, or translational (clinical) research, thereby nurturing the scholarly pursuits of aspiring physicians.​
Research experiences may include laboratories on the UND SMHS campus, collaborations with local health providers, or approved opportunities outside the region. ​
The REMS elective series serves as an invaluable training platform for those medical students who are interested in the intellectual challenges that the spirit of inquiry promotes.​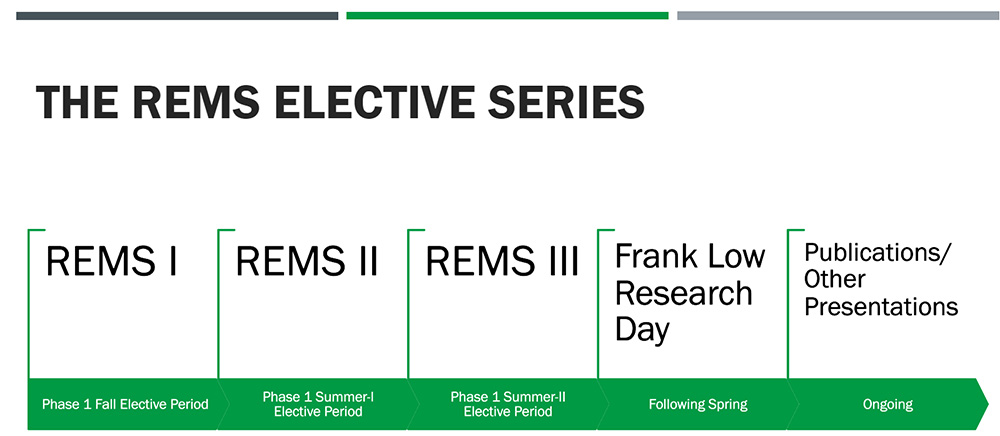 See the REMS elective course description here

Direct questions to:
Sarah Sletten, Ph.D.
Director of Learner Research​
701.777.4967
sarah.sletten@UND.edu