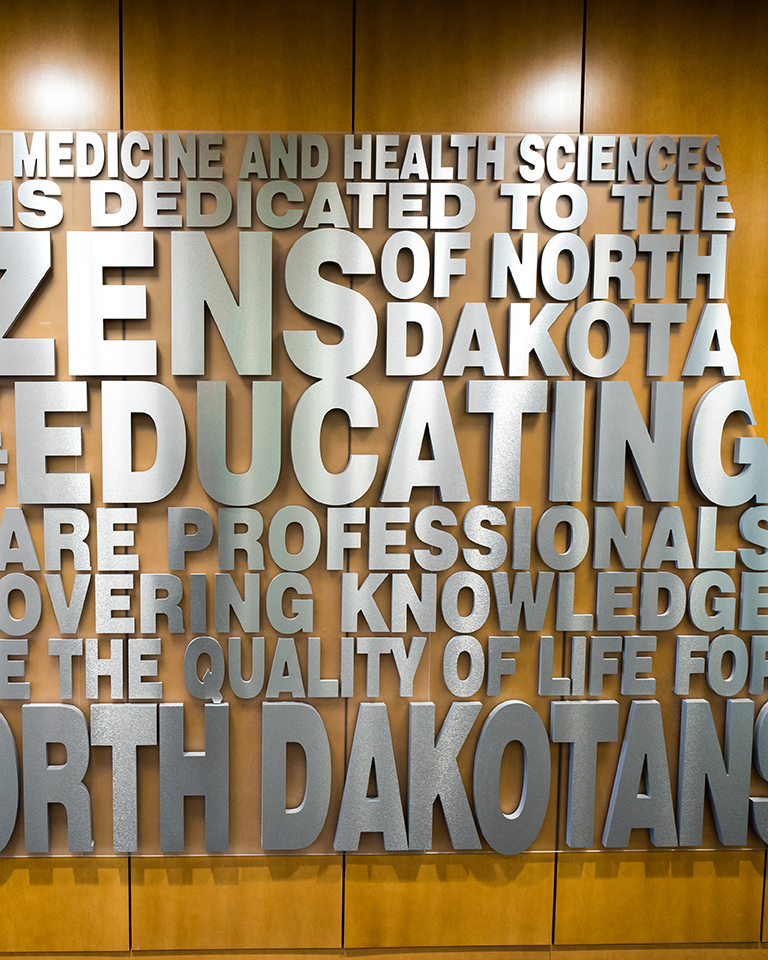 Alumni & Community Relations
Our office hosts special events, coordinates student/alumni programs, and manages publications for our alumni and community members.
Alumni of the School of Medicine & Health Sciences
Degree programs at the SMHS (including Athletic Training, Biomedical Sciences, Medical Laboratory Science, Medicine, Occupational Therapy, Physical Therapy, Physician Assistants, and Public Health)
Publications
Read Dean Wynne's weekly column and keep current with news and events about the School by subscribing to For Your Health, the School's digital newsletter delivered to your inbox. To subscribe, please contact Kristen Peterson at kristen.peterson@UND.edu or 701.777.4305.


Gain greater knowledge about the School through the pages of North Dakota Medicine, the School's quarterly magazine that publishes in-depth articles about students, faculty, alumni and programs. North Dakota Medicine is available online or through a print subscription.


Outreach
Social Media
Become a fan of our Facebook page, follow us on Twitter, and see familiar faces posted on our Flickr and Instagram accounts. View our videos on YouTube.
Events and Tours
See SMHS through tours and events such as Homecoming and Joggin' with Josh.
Student and Alumni Programs
Support students through special programs such as HOST (Housing Our Students as they Travel) or the Adopt-a-Med-Student Program.
Giving
Support students and faculty through scholarships, or by financing an endowed chair or professorship for programs or departments at the School. To find out how you can contribute, contact Brian James Schill, director of the SMHS Office of Alumni & Community Relations.
Contact Us