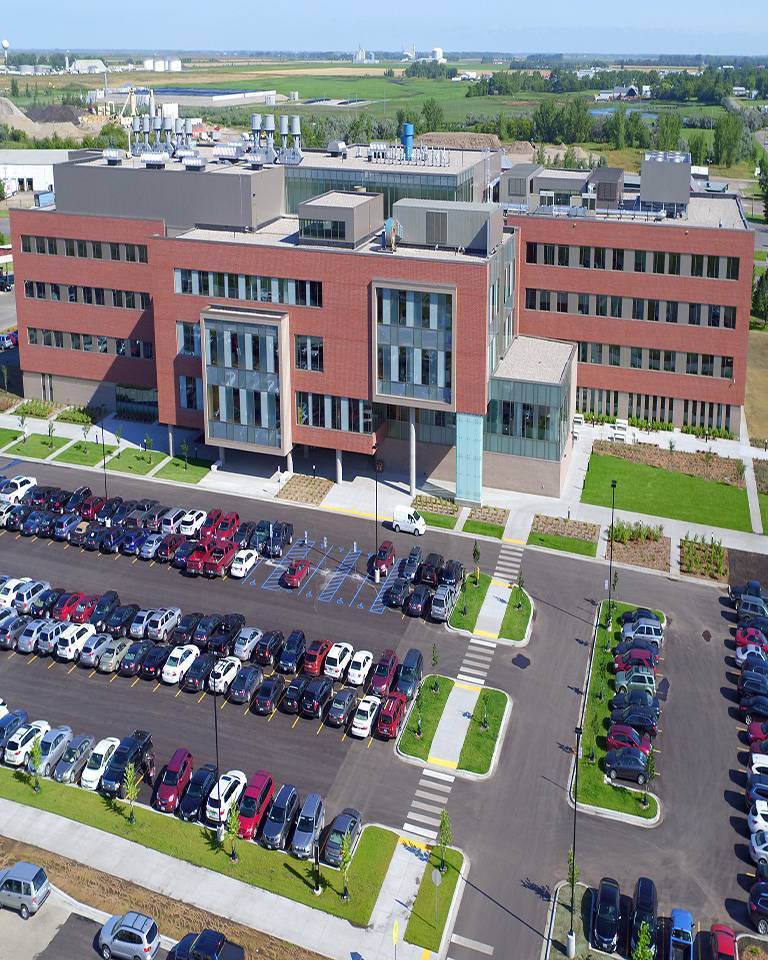 School History
The University of North Dakota School of Medicine was founded in 1905 as a two-year school of basic science located in UND's Science Hall.
The School offered a B.S. Med degree until its expansion to a four-year, doctor of medicine program in 1973. The first University of North Dakota School of Medicine M.D. graduates were granted degrees in 1976.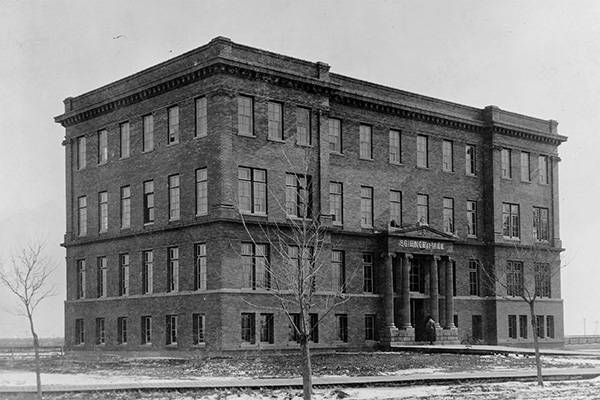 The first two years of students' medical education are provided in Grand Forks on-campus, while the third and fourth years occur in the clinical setting in Bismarck, Fargo, Grand Forks, Minot, and other communities around the state.
In 1996, the School's name changed to the UND School of Medicine & Health Sciences (SMHS) to reflect the diversity of educational and research activities that occur at the School, which had grown to include not only physicians-in-training, but professional programs in physical therapy, occupational therapy, medical laboratory science, physician assistant studies, athletic training/sports medicine, public health, and master and doctoral degrees in the biomedical sciences and clinical-translational science.
The latest version of the School of Medicine & Health Sciences building, which opened in July 2016, was designed to foster collaborative learning and interprofessional education. It features a live animal vivarium, gross anatomy laboratory, eight learning communities (where students from all disciplines intermingle and learn each others' role in the health system), and the state's largest Simulation Center.
Over $20 million of research, most of it federally funded by agencies such as the CDC and NIH, is conducted by faculty and graduate student researchers each academic year. SMHS research specializations include neurodegenerative diseases such as Alzheimer's and Parkinson's, infectious disease, the environmental and genetic bases of diseases like cancer (epigenetics), immune and inflammatory disease, and health disparities between different populations.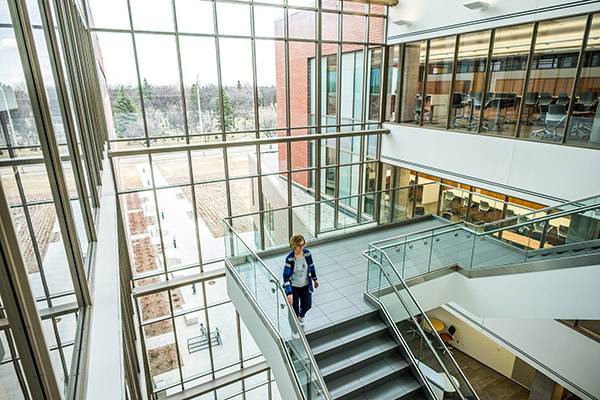 Finally, the newest SMHS building, which was dedicated to the citizens of North Dakota who financed its construction, serves also as a free art gallery. Displaying hundreds of works by world-renowned artists whose pieces have ended up in UND's collection over the years, the School doubles as an art gallery, offering visitors to the building the free access to pieces by Honore Daumier, Emily Lunde, Matisse, Max Ernst, Walter Piehl, Daniel Heyman, and Audrey Flack, among many other notable visual artists.