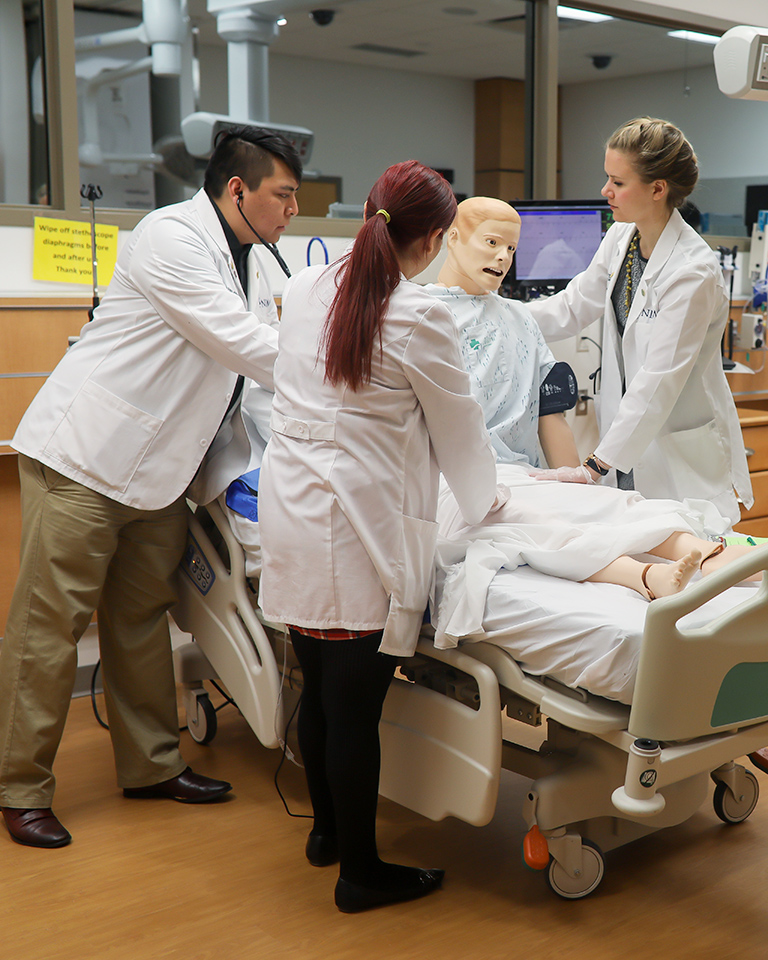 Student Affairs & Admissions
The Office of Student Affairs & Admissions supports current and prospective students through multiple functions including student affairs, financial aid, admissions and registrar.
We're often the first place students go with questions, and if we don't have the answer, we'll get you to the right place.
The Office is a resource for current and prospective medical students, as well as student groups, administration, faculty, staff and undergraduate advisors. If you need assistance, please contact the Office of Student Affairs & Admissions at 701.777.4221 or saa@UND.edu.
A great resource for current medical students.
Learn about the programs and services that are available to support medical student success.
Learn about short-term or emergency loans, aid application process, budgeting and planning for expenses.
Learn how to apply for admissions to the medical school.