Instructional Design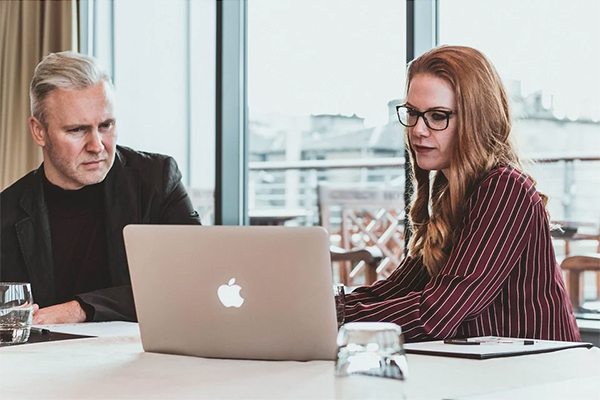 Instructional Design is a discipline that pulls key theories and practices from the areas of Education, Psychology, and Communication. An instructional designer works with subject matter experts (i.e., instructors), designing and implementing the best teaching strategies and assessment tools to achieve target outcomes. Instructors provide the content knowledge, and instructional designers provide the advice, tools and best practices.
Virtual Consultations and Custom Departmental Sessions
In an email, phone call, or interactive virtual meeting, Dr. Adrienne Salentiny, Andrea Guthridge, or Dr. Richard Van Eck can address your questions you have about teaching, communication, assessment, grading, projects, presentations, educational scholarship, and any other curriculum-related topics. they will gladly share tips and tricks and help identify the resources you need. Regardless of program, geographical location, or type of course, please reach out and schedule an appointment.
Custom virtual faculty development workshops for groups or departments are also available on any topic related to teaching, learning, or educational scholarship. Reach out for more information.
How Can Instructional Design Help You?
Teaching Tune-Ups
Want to strengthen or rebuild your syllabus or course assignment? Or, would you like someone to sit in on your class and provide feedback and advice? Reach out to an instructional designer. They might be able to help you uncover entirely new strategies or provide some simple tips to improve upon what you're doing. You set the goal—they'll help you get there!
Curriculum Design
Are you designing a new course or trying to refine a lesson or activity and want to know whether you are teaching (and measuring!) the desired learning outcomes? Instructional designers can help you design or streamline your teaching to ensure your outcomes, objectives, and assessments are appropriate and aligned (healthcare education's "triple aim").
Assessment Strategies
Does multiple choice work for all learning outcomes? How do you assess problem solving vs. motor skills, vs. attitudes? Instructional designers can expand your assessment options for any situation, goal, or learner!
Engagement Strategies
When should you use questions, how do you get (and hold!) students' attention? Instructional designers can share the nine events that science has shown all good instruction uses to teach and engage students—even during lectures!
eLearning
Who says all learning has to take place in the classroom? An instructional designer can help you design and develop interactive, simulations, games, or tutorials.
Add (or Subtract!) Technology
Effective integration of technology increases efficiencies in and out of the classroom and can even support different cognitive skills; instructional designers can help you determine whether what you're using is working and where you might benefit from change.
Educational Scholarship
Are you in the pursuit of publications, grant funding opportunities, or professional growth? Instructional designers can help you conceptualize your teaching as research, whether you want to generate publications and presentations or determine the effects of different approaches you adopt.
The instructional designers in Teaching, Learning, and Scholarship (TLAS) each hold graduate degree(s) in Instructional Design and Technology. We bring over 30 years' combined experience in instructional design, research scholarship and higher education to the SMHS. Reach out to us today.
David and Lola Rognlie Monson Associate Dean for Teaching & Learning
701.777.3528
Suite E438, Office E452
Director of Instructional Design & Technology
701.777.4272
Suite E438, Office E451
701.777.6172
Suite E438, Office E441