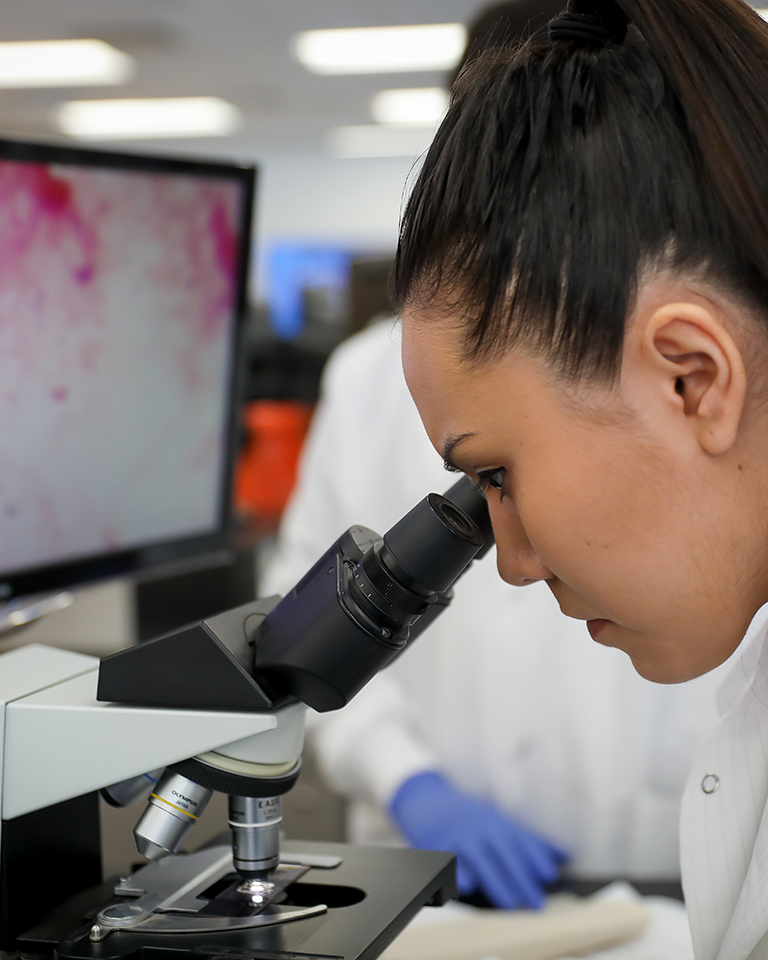 Undergraduate Program
Mission Statement
The mission of the Department of Medical Laboratory Sciences is to educate laboratory professionals to meet the healthcare needs of the state, region, and the nation. The department is dedicated to providing students with the knowledge and skills necessary to succeed as practicing professionals.
Accreditation Standards
The University of North Dakota School of Medicine & Health Sciences (SMHS) Medical Laboratory Science (M.L.S.) program is committed to providing an educational program consistent with the Clinical Laboratory Scientist standards outlined by the National Accrediting Agency for Clinical Laboratory Science (NAACLS), which is located at 5600 N River Rd Suite 720 Rosemount, IL 60018.