Department of Internal Medicine
Physicians specializing in internal medicine are dedicated to the diagnosis and treatment of a wide spectrum of health conditions affecting primarily the adult population.


Dinesh Bande, M.D., department chair
Welcome to the Department of Internal Medicine! Our department faculty are committed to using the tools of our field to educate the next generation of physicians. We invite you to browse this website to learn more about us and the programs we offer. Please contact us if you have any questions. Learn more about Dr. Bande.
Your Opportunity to Impact
Our department hosts a variety of core medical courses and electives for medical students and training for post-graduates, including new physicians connected to UND's Internal Medicine and Transitional Year Residency Programs.
Pre-graduate Medical Education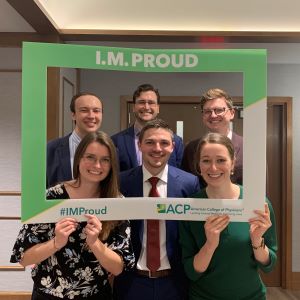 The Department of Internal Medicine supports medical students during the Phase 2 Internal Medicine Clerkship and in Phase 3 Internal Medicine Acting Internships and electives.
Graduate Medical Education
The Department of Internal Medicine supports three GME programs:

Department News