Rural Surgery Support Program
This program provides surgical support and coverage for rural hospitals in North Dakota.
The UND School of Medicine & Health Sciences Department of Surgery is a nationally recognized leader in training general surgeons to practice in rural communities. Established in 1982, the UND General Surgery Residency program has placed more than 40% its graduates in rural practices.
Research done by the UND Department of Surgery has documented the unique and challenging practice issues that confront the rural surgeon on a daily basis. The Rural Surgery Support Program, established in July 2014 with assistance from the Healthcare Workforce Initiative, was created and designed to aid rural hospitals and surgeons with the rural surgery practice issues in their communities. The program was approved and funded by the North Dakota state legislature to improve healthcare for all residents of the state.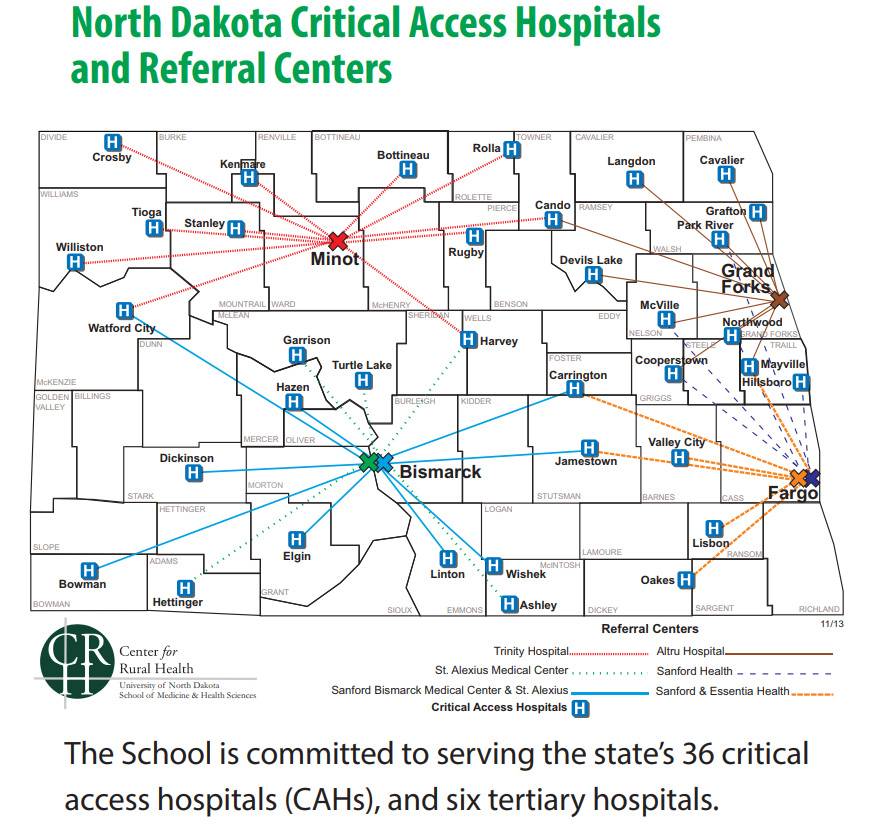 Hospital and Patient Benefits
Continuity of Care: Local UND surgeons will provide coverage to participating hospitals and will be available before and after completion of surgical coverage.
Invested Care: UND surgeons who participate in the program have an interest in and commitment to the needs of the rural surgeon and community.
Competitive fees and simplified budgeting: UND will provide all expenses including medical malpractice. Your hospital will need to provide only the agreed upon fee and housing for the covering surgeon. Fees are generally 30 – 50% lower than commercial locum tenen agencies.
Recruitment Benefits: Providing surgical coverage when needed will enhance the recruitment of potential surgeons to your community (contracts can be made for as many weeks as needed).
Additional Benefits: Planned activities of the program include assistance in surgical credentialing, quality programs and peer review. Participating hospitals will have the option to participate in national surgical quality programs at reduced costs.
Continuing Education: While at your hospital, the covering UND surgeon can provide surgery and trauma educational programs for staff and physicians at your request.
Contact