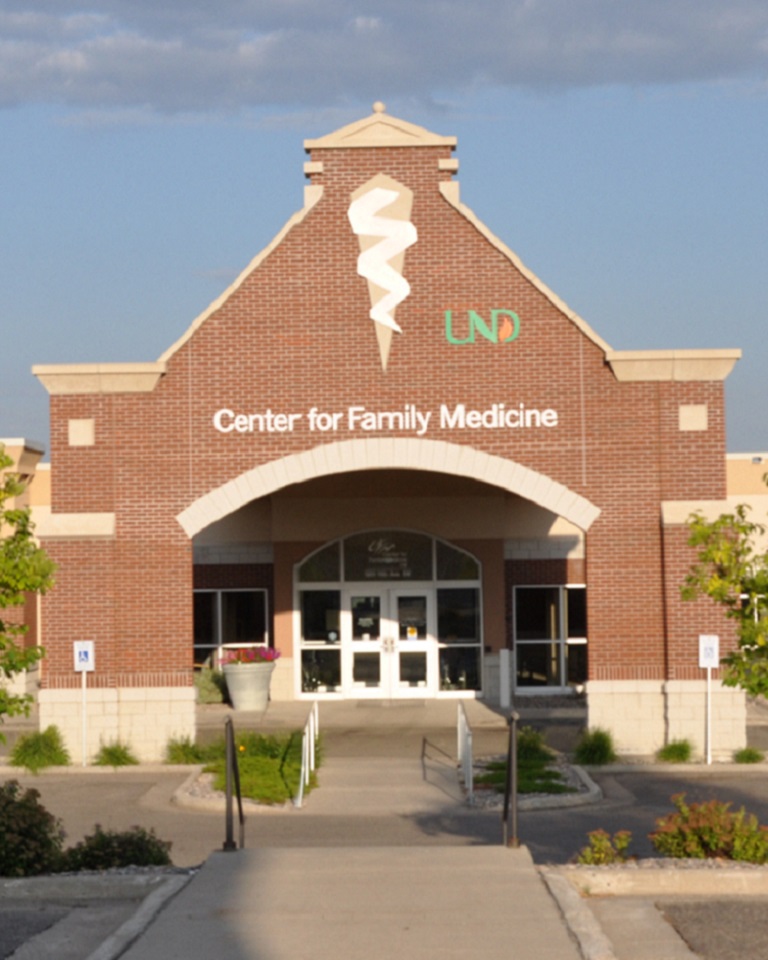 Center for Family Medicine in Minot
The Family Medicine Residency Program in Minot began in 1975 as the first residency program in the state.
We are administered by the University of North Dakota School of Medicine & Health Sciences and are fully accredited by the ACGME. Our unopposed residency accepts six residents each year.
Affiliation with Trinity Health
We are affiliated with Trinity Health, a fully Joint Commission accredited regional hospital providing a wide variety of services with a catchment area of more than 16 counties in western North Dakota and Montana. Trinity provides a wide variety of services including cardiothoracic surgery and neurosurgery. Trinity is also an American College of Surgeons certified level II Trauma Center.
Full Range of Family Medicine Services
We are a well-respected provider in the community. We moved into our state-of-the-art clinic in 2005. We provide a full range of family medicine services to a large and varied clinic population. We care for our patients in the clinic, hospital, nursing home, assisted living and home environments. Maternity care, endoscopy, colonoscopy, colposcopy, vasectomy, and a full range of office-based procedures are provided at our clinic.
Our residency and affiliated hospital use an integrated electronic health record, Cerner. We also participate in the training of third and fourth year medical students.
Our core faculty consists of six family physicians and one psychologist assisted by more than 100 community faculty members.
Train in an Urban and Rural Setting
Minot is a clean, safe, and friendly community of approximately 47,800 on the edge of the Bakken Oil Field. This is one reason the Minot area is economically strong and growing. The surrounding areas are quite rural with a traditionally agricultural economy. We are thus able to train residents to work in both urban and rural settings with the full complement of family medicine skills.
Our residents learn to work with specialists in a well-staffed and well-equipped hospital and also how to function independently when specialists and specialized equipment are not immediately available. Our residency provides an exciting, dynamic, and supportive atmosphere for medical learners motivated to practice as competent comprehensive family physicians.