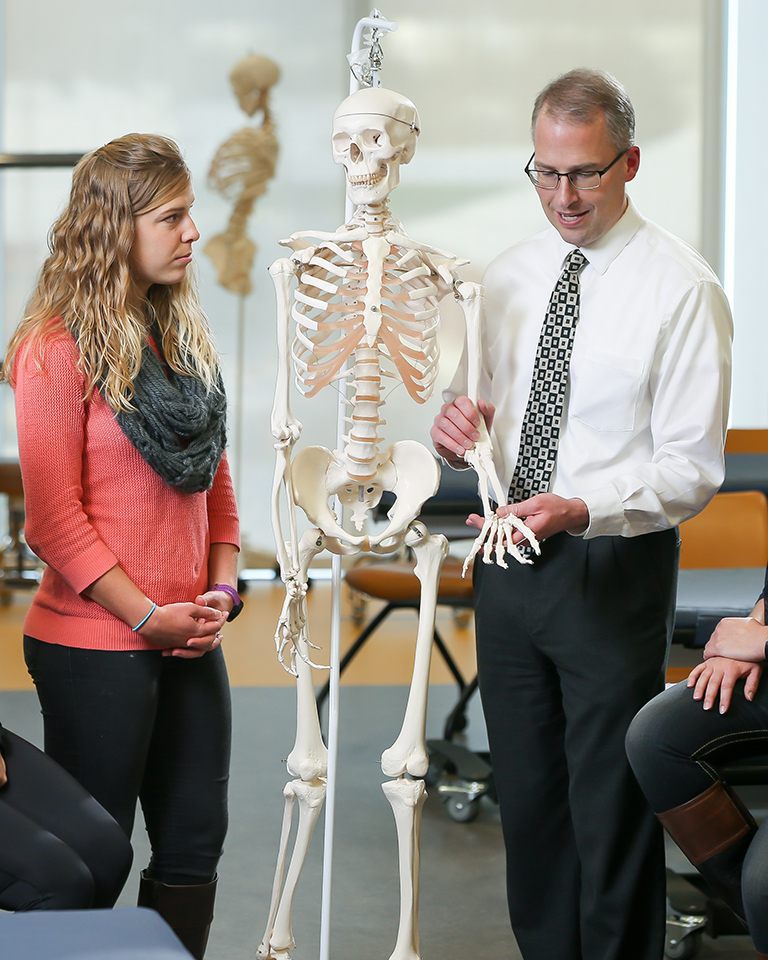 Faculty/Staff
Our team consists of 11 full-time faculty, two part-time faculty, and three staff. All faculty are licensed physical therapists with graduate training.
Along with teaching responsibilities, faculty are involved in a combination of clinical, service, and research activities.
UND's Department of Physical Therapy faculty are committed to providing PT students with a strong background in the theoretical aspects of physical therapy as well as the clinical skills required for practice. Faculty are dedicated to providing a positive educational and personal growth experience for each student. To accomplish these goals, faculty are accessible to both the pre-physical therapy and professional students to provide guidance and assistance with planning each student's program of study. Likewise, our staff are committed to providing students with exceptional service and support.
Faculty
Staff
701.777.3873
1301 N Columbia Rd, Stop 9037 Grand Forks, ND 58202-9037
701.777.2831

1301 N Columbia Rd, Stop 9037 Grand Forks, ND 58202-9037
Administrative Secretary Clinical Education
701-777-4176

1301 N Columbia Rd, Stop 9037 Grand Forks, ND 58202-9037