LUNA award
PhD student accepted into national indigenous research trainee program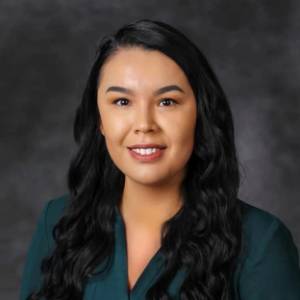 Lynn Mad Plume, 1st year Indigenous Health PhD student, has been accepted into the second cohort of research trainees for the Indigenous Wellness Research Institute (IWRI) LUNA program. There she will be able to incorporate the work she does within the PhD program into her final thesis project. As part of the opportunity she will spend 10-weeks at a research site in Nepal, Peru, Guatemala or Hawaii. Lynn currently serves as the Diversity, Equity, and Inclusion Coordinator under Dr. Donald Warne, Associate Dean for Diversity, Equity, and Inclusion at the University of North Dakota School of Medicine and Health Sciences.
The LUNA Program (Lighting Up Native Aspirations)
LUNA highlights the development and evaluation of a culturally-based health promotion and disease prevention intervention that addresses co-occurring health, substance use, and traumatic stress problems. Additionally, training in culturally-grounded experimental design, RCTs, survey research (particularly culturally-based measurement development and sampling among rural and small populations); and qualitative methods as well as the use of current scientific and analytical methods will be stressed.
I am so thankful and excited for this opportunity! I will be able to focus on culturally-based health promotion for Indigenous populations, which has always been a dream of mine. I get to combine my love for travel with my passion for culturally-grounded research methods.

Lynn Mad Plume