Director's Message
We are excited to welcome you to our fully accredited UND School of Medicine & Health Sciences Hematology and Oncology Fellow Program.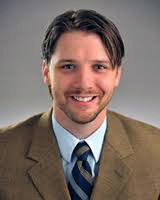 We accepted our first class of fellows in 2022 and haven't looked back. We accept two fellows per year. We are a friendly, university-sponsored, community-based program located in Fargo, N.D. Our fellows spend the majority of their time at Sanford Health, the largest teaching hospital in the UND SMHS system (and all of North Dakota), and rotate for one month at the University of Minnesota's Fairview Hospital in Minneapolis, Minn., seeing bone marrow transplant patients.
Sanford Medical Center's Roger Maris Cancer Center in Fargo is a tertiary referral center for the tri-state area. With a catchment area of around a million people, we have a diverse patient population. The center has 14 adult medical oncologists and hematologist, five radiation oncologists, three pediatric oncologists, three surgical oncologists, and a dedicated breast surgeon. We have a large comprehensive support team of APPs, NPs, oncology-specialized nursing staff, oncology pharmacists, psychologists, nurse navigators, and social workers.
The Roger Maris Cancer Center culture fosters both academic and clinical excellence with many opportunities for academic research to pursue individual interests. Both the University of North Dakota and Sanford Health have research teams and programs which our fellows are encouraged to utilize as they pursue their own research projects during their three years here. Our fellows will have the full benefit of UND's medical school resources to ensure that they have enriched, comprehensive training.
Our team works very closely with other departments, including regular specialty tumor boards in breast, GI, GU, neuro, hematology, head and neck, and genetics, as well as a weekly general tumor board. Here you will find a collaborative atmosphere that promotes patient safety and high-quality care delivered by interprofessional health care teams. Being embedded in the rural Midwest, we value family -- both our own individual families and our "work family."
Although we are a new program, our faculty already has extensive experience in teaching residents and medical students for the UND medical students and residency programs. The core faculty have been selected to ensure fellows enjoy their learning experience. Our training program will make certain that our fellows will become well-rounded physicians and board-certified in both hematology and medical oncology. We appreciate your time and interest. Please contact our program administrator Sadie Froseth if you have any questions regarding our fellowship program and interview process.
Matthew Tinguely, M.D.
Director, Hematology and Oncology Fellowship