Our Leadership
Program Leadership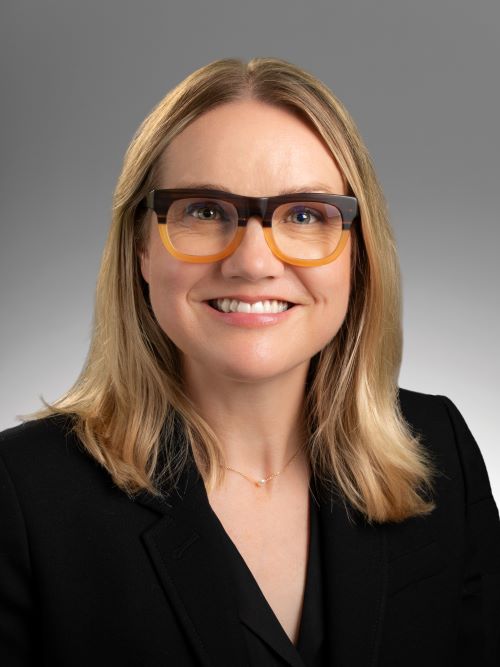 Jennifer Raum, M.D., FACP
Internal Medicine Residency Program Director
Dr. Raum completed residency at Georgetown University in Washington, DC. She served an additional year as chief resident, an experience that ignited her love for medical education. Dr. Raum has practiced as both a hospitalist and as a clinic-based general internist. She prioritizes getting to know each resident on an individual level so that she can personalize teaching and offer feedback according to each resident's needs and goals. She enjoys mentoring and coaching and values the relationships that she builds with her residents. Dr. Raum takes great pride in training doctors who practice high-value, evidence-based care. When not at the office, Dr. Raum enjoys reading spy novels, drinking Americanos, and spending quality time with her husband, two teenaged daughters, and Daphne, the world's friendliest dog.
Neville Alberto, M.D., FACP
Internal Medicine Residency Associate Program Director
Dr. Alberto serves as the Program Director for the Transitional Year Residency Program and as an Associate Program Director for our Internal Medicine Residency Program. He is trained in Internal Medicine as well as Hospice and Palliative Medicine. Dr. Alberto is passionate about ensuring that patients and learners alike feel heard and are well taken care of. His current educational focus is teaching the use of Point of Care Ultrasound, or as he calls it, the future stethoscope. Outside of work, Dr. Alberto enjoys soccer, playing pickle ball, and spending time with his wife and two daughters.
Internal Medicine Residency Associate Program Director
Dr. Juhl completed medical school at the University of North Dakota and Internal Medicine residency and chief resident year at the University of Minnesota. Dr. Juhl is privileged to be a physician educator and strives to help residents reach their full potential. She appreciates how our residency balances exposure to varied pathology and individualized training to help all residents meet their goals. As an ambulatory Internist, Dr. Juhl enjoys showing residents the fulfilling careers available in outpatient Internal Medicine. She is interested in improving community health, and together with colleague Dr. Lindsey Dahl, co-hosts an educational podcast for patients. Dr. Juhl and her husband have four children and one or two Clumber Spaniels. As a family they enjoy spending time outdoors hiking, jogging, paddling, and skiing; playing board games; and playing music (Dr. Juhl is a bassoonist).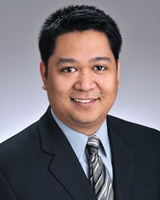 Internal Medicine Residency Associate Program Director and Associate Director of Research and Scholarly Activity
Dr. Guerrero completed his internal medicine residency at Akron General Medical Center in Akron, Ohio, and his infectious disease fellowship at Case Western Reserve University. During his fellowship he worked extensively on translational research on the epidemiology and transmission of Clostridium difficile. Dr. Guerrero works closely with all residents on their scholarly projects. He mentors residents to be successful in their scholarly pursuits, including quality improvement, research, and journal club presentations. Dr. Guerrero is married and has three children who keep him entertained when he isn't at work. He values times with his family and enjoys traveling and the martial arts.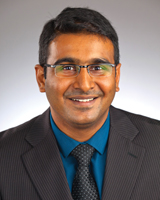 Internal Medicine Residency Associate Program Director
Dr. Mannuru completed his residency at Bronx Lebanon Hospital Center in New York. In addition to his work as a hospitalist, Dr. Mannuru is the Clerkship Director at UND's medical school. Dr. Mannuru has a strong interest in quality improvement, including an ongoing longitudinal project focused on clinical documentation integrity. "Service" has always been his motto, and he believes that being a doctor is one of the most important ways to serve his community. When Dr. Mannuru isn't doctoring or teaching, he enjoys cooking, traveling and spending time with his wife and two young sons.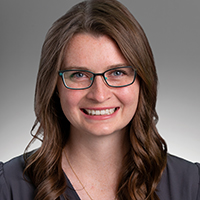 Shannon Chamberlain, M.D.
PGY4 Chief Resident
Dr. Chamberlain completed medical school at the University of North Dakota and internal medicine residency at the University of North Dakota in Fargo, ND. She is privileged to serve a fourth year as chief resident, allowing her to continue exploring academic medicine as well as clinical medicine. This year, her goal is to continue advancing the didactics and POCUS curriculum already in place. After her chief year, she intends to work as a dualist in Fargo, pursuing both outpatient and inpatient general internal medicine. Dr. Chamberlain is married and has a silly dog named Tova. In her free time, she enjoys playing the cello, learning new board games, being outdoors, and hanging out with her nephews.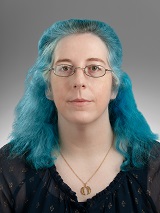 Internal Medicine Residency Program Coordinator
Beth Ambrosio came to her current position from an administrative and tech background, and has a strong interest in creating and adapting tools in order to improve efficiency and value within residency management. As Program Coordinator, Ms. Ambrosio is deeply involved in operational areas such as residency recruitment planning, rotation schedule-building, and compiling data on resident performance, but she also supports program leadership in their strategic endeavors. When not at work, Ms. Ambrosio enjoys spending time with family, learning new fiber arts, and skating with the Fargo Moorhead Derby Girls roller derby league.
Core Faculty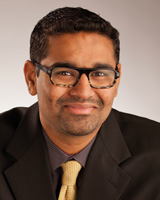 Dinesh Bande, MD, FACP, graduated from Kurnool Medical College and completed internal medicine residency at UND. He practices as a hospitalist and physician advisor in utilization management at Sanford Health. As department chair, Dr. Bande oversees undergraduate and graduate medical education, clinical care, and research at multiple teaching hospitals. He is vice president of the ND chapter of the Society of Hospital Medicine and a member of the ND chapter of the American College of Physicians Governor's Advisory Council. He mentors many medical students and residents, seeking to involve them in scholarship opportunities for presentation and publication. Dr. Bande and his wife have three young sons. During football season, you can catch him at Buffalo Wild Wings watching the Thursday night game with his boys.
Director of Research Affairs
After three years as an NIH postdoctoral fellow at the Wake Forest University School of Medicine, in Winston-Salem, North Carolina, Dr. Sahmoun accepted a faculty position in the Department of Internal Medicine at the University of North Dakota School of Medicine & Health Sciences. Dr. Sahmoun has 20 years of experience at UND, rising to the rank of Professor and Founding Director of the Research and Scholarly Activity in the Department. Dr. Sahmoun has extensive mentoring experience with medical students, residents, and clinical faculty. His areas of expertise are cancer epidemiology and medical education. Dr. Sahmoun studies predictors of cancer screening, treatment, and outcomes. Other areas of interest include identifying strategies that improve the receipt of recommended preventive services among rural populations. He was elected to the Alpha Omega Alpha Honor Medical Society. Dr. Sahmoun, along with his wife and son, enjoy traveling, watching comedy movies, playing chess, and biking.
Dr. Potluri is a hospitalist at Sanford Health. Throughout his career he has served in various leadership positions, including as past board member for the North Dakota Board of Medicine. Because of his vast experience as both a clinician and a leader, he is a mentor to many physicians and is known for possessing a treasure chest of medical knowledge. When not at the hospital, he enjoys watching movies and spending time with his family.
Dr. Nichols completed medical school at the University of Iowa and internal medicine residency at the Medical College of Wisconsin. She enjoys the variety of a dualist practice in both the hospital and clinic. She mentors students and residents on case reports, QI, and research projects, including a recent project to improve detection and treatment of NAFLD/NASH in the resident clinic. Clinical reasoning is a favorite topic and concepts are frequently woven into her didactic sessions. In her spare time, she enjoys reading and doing all kinds of things (traveling, skiing, piano, singing, painting...) with her husband and two young children.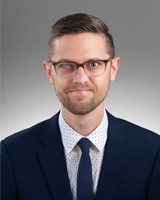 Dr. Holaday completed medical school at the University of North Dakota and Internal Medicine Residency at Abbott Northwestern in Minneapolis, MN. During residency he completed a robust training program to utilize and teach bed-side ultrasound, and has continued to research and implement improvement projects focusing on inpatient treatment of alcohol withdrawal. He works as a Hospitalist and has a passion for medical education. Dr. Holaday and his wife have two young sons and one old husky, and when not working he enjoys traveling, hiking, backpacking, and playing the drums.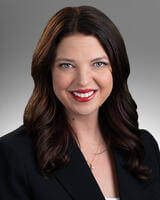 Gwen Thompson, M.D., M.P.H.
Core Faculty
Dr. Thompson completed residency and pulmonary and critical care fellowship at Mayo Clinic in Rochester, MN. Prior to residency she completed her Masters in Public Health at the University of Minnesota. She practices in both pulmonary and critical care and has a passion for teaching. Within the residency she focuses on curriculum development and mentorship of the residents. Dr. Thompson and her husband have two small children who keep them busy. Besides spending time with her family, Dr. Thompson enjoys reading and chatting over coffee with friends.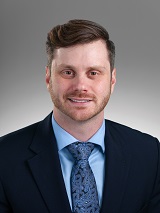 Douglas Gugel-Bryant, R.Ph., Pharm.D., BCPS
Core Faculty
Dr. Gugel-Bryant completed pharmacy school at the Northeast Ohio Medical University College of Pharmacy and post-graduate residency with the Cleveland Clinic Akron General, with an emphasis in endocrinology. During his residency, he performed research on external validation of a predictive model for preventing inpatient hypoglycemia. Dr. Gugel-Bryant is an ambulatory care clinical pharmacist working in an outpatient, internal medicine primary care clinic. He works under a collaborative practice agreement to manage patients with diabetes, hypertension, and hyperlipidemia. He also serves as the medication expert and will field consults related to medication recommendations, drug information questions, polypharmacy, insurance/formulary management, and anything medication related. He is active in the pharmacy residency program at his site as well as mentoring medical residents and residents in evidence-based medicine. In his free time, Dr. Gugel-Bryant enjoys weight lifting, playing tennis, and playing solo acoustic fingerstyle guitar.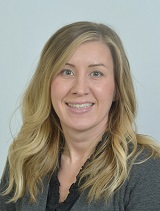 Carla is the manager of the Internal Medicine department at UND. She has been at UNDSMHS for many years, starting in undergraduate medical education in 2007 and in graduate medical education since 2020. Her role with the program includes hiring and onboarding new residents, resident payroll, program finances, resident contracts, Training Program Liaison (TPL) with ECFMG, facilitates off-site rotation agreements, and works closely with program leaders at Sanford Health. She is currently pursuing a Masters in Public Administration degree at UND. She enjoys spending time with her husband and tween daughter. Her favorite hobby is reading a good book, particularly any book in the Reese Witherspoon Book Club! She also appreciates spending time at the family lake cabin in Minnesota.