Internal Medicine Residency Program
Internal Medicine Residency Program
Welcome to the Internal Medicine Residency at the UND School of Medicine & Health Sciences.
The UND School of Medicine & Health Sciences Department of Internal Medicine has a long and proud history of focused commitment to resident education and training. The small size of our program results in an individualized educational structure coupled with a camaraderie infrequently shared by larger academic programs.
A message from
Program Director
Jennifer Raum, M.D., FACP

The UND School of Medicine & Health Sciences Internal Medicine Residency Program is a small, friendly, university-sponsored, community-based program located in Fargo, N.D. Our residents spend the majority of their time at Sanford Health, the largest teaching hospital in the UND SMHS system, and also rotate to the Fargo VA Health Care System. Our residents have diverse clinical experiences in a learning environment that promotes patient safety and high-quality care delivered by collaborative interprofessional health care teams. Our residents develop the leadership skills needed to advocate for system change that enhances high-value, efficient, safe, and effective patient care.
Our program prepares our residents for diverse careers in internal medicine with an emphasis on general internal medicine in the outpatient or hospital setting. We value family, both our own individual families and our "work family."
The morale of our residents is very high. Our program is a hidden jewel and we are excited to share it with you.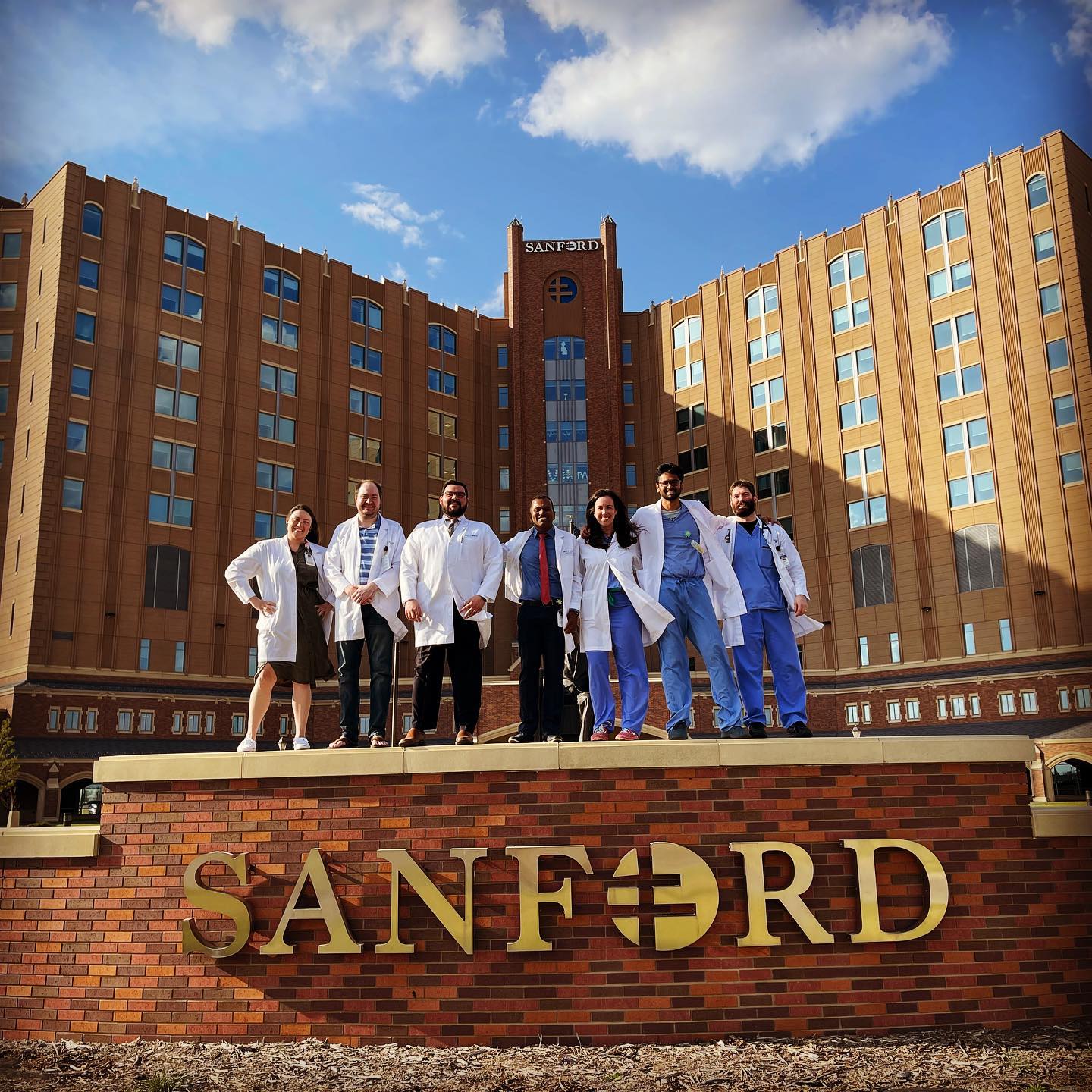 Pictured: 2021 Program Graduates
We also partner with UND and Sanford Health on the School's Hematology-Oncology Fellowship and Geriatrics Fellowship.
Our residents develop a solid foundation in internal medicine. We prepare our residents for myriad career paths. Our graduates have successful careers in hospital medicine, ambulatory medicine, and medical subspecialties in both academic and clinical settings. We invite you to further investigate our rewarding residency program!
Program Summary