Internal Medicine Residency Program
Internal Medicine Residency Program
Welcome to the Internal Medicine Residency at the UND School of Medicine & Health Sciences.
The UND School of Medicine & Health Sciences Department of Internal Medicine has a long and proud history of focused commitment to resident education and training. The small size of our program results in an individualized educational structure coupled with a camaraderie unparalleled by larger academic programs.
The UND Internal Medicine Residency is a university-sponsored, community-based program located in Fargo, N.D. Residents spend the majority of their time at Sanford Health, the region's largest and busiest teaching hospital and the only Level 1 Adult Trauma Center from Minneapolis to Seattle, and Denver to Omaha. Residents also rotate to the Fargo VA Health Care System.
Residents have diverse clinical experiences in a learning environment that promotes patient safety and high-quality care delivered by collaborative interprofessional health care teams. Our residents develop the leadership skills needed to advocate for system change that promotes high-value, efficient, safe, and effective patient care.
Our program prepares residents for diverse careers in internal medicine and medicine sub-specialties. Graduates are well equipped for the independent practice of the full spectrum of internal medicine, from primary care to dualist to hospital medicine. For those pursuing fellowship, residents have successfully matched into allergy-immunology, cardiology, endocrinology, gastroenterology, geriatrics, hematology-oncology, infectious diseases, nephrology, palliative care, and pulmonary/critical care medicine.
We nurture a culture of academic curiosity and clinical excellence, with an emphasis on resident leadership. Residents work with program leadership and faculty to provide crucial input on program curriculum and design. Residents partner with the hospital and clinic leadership and nursing staff to continuously improve patient care by creating reliable systems and processes.
Our residents come from all walks of life, bringing rich and diverse perspectives to the program. The small size of our program lends itself to the development of a close-knit community of residents and faculty. We value these important relationships and cultivate a culture of personal and professional well-being.
Our program is a hidden gem in the beautiful plains of North Dakota. We are excited to share it with you!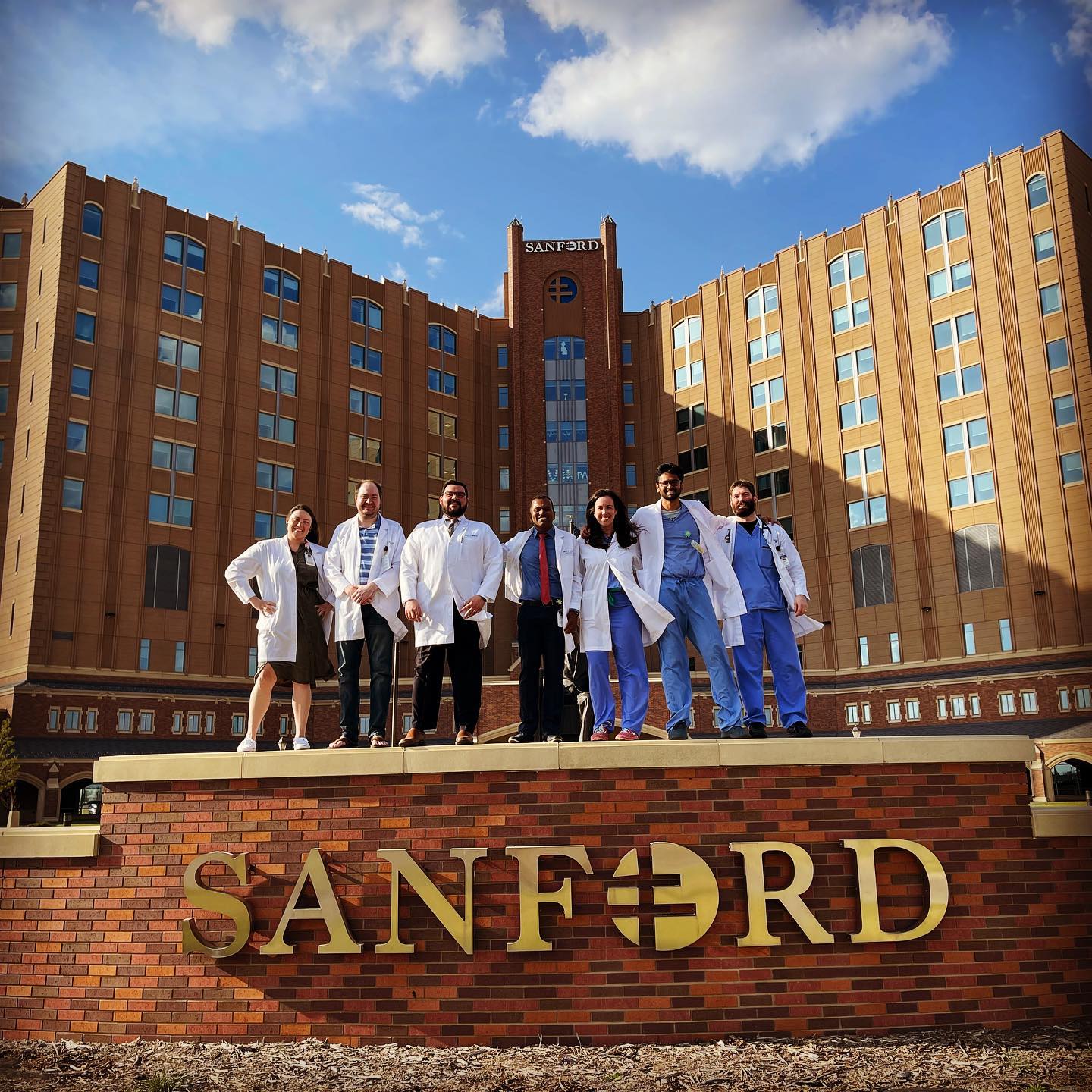 Program Summary