Mikhala Cooper-Robinson Selected for ISPE Annual Meeting & Expo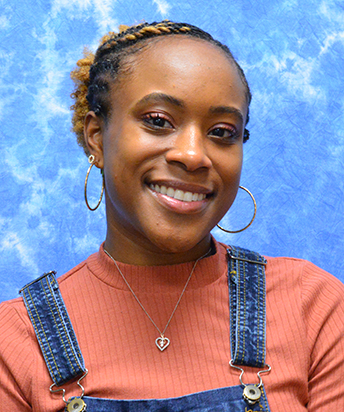 Mikhala Cooper-Robinson, a current graduate student in Dr. Motoki Takaku's lab, has been selected for a grant to attend the ISPE's 2003 Annual Meeting & Expo in Las Vegas. Mikhala will be able to meet with many people in industry and take part in networking events. According to Dr. Takaku, this is a great opportunity for her to expand her network and prepare for job search as she is interested in working in industry after her graduation. The meeting is scheduled for October 15-18.
The award includes an in-person all-access pass to our 2023 ISPE Annual Meeting & Expo in Las Vegas, NV USA, and a two-year membership with ISPE. This grant also covers the reimbursement of airfare, train, and hotel expenses up to $1,450.00.
The 2023 ISPE Annual Meeting & Expo will usher in a revitalized focus on excellence, modernization, and harmonization in pharmaceutical science and manufacturing across the globe, offering pharma professionals the opportunity to engage in industry-critical conversations. This signature event draws pharmaceutical and biopharmaceutical professionals at all levels of the industry from emerging leaders to the most senior executives in drug manufacturing, supply chain, devices and equipment and services, and global regulatory agencies.