Nagamoto-Combs Awarded 1.8 Million NIH Grant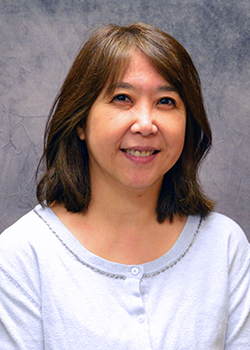 Dr. Kumi Nagamoto-Combs, Assistant Professor with the Biomedical Sciences Department at the University of North Dakota School of Medicine & Health Sciences, has been awarded a grant through the National Institutes of Health (NIH). This research award is for $1,827,247 over the next 5 years to explore the link between food allergies and neurodegeneration. This award is of the R01 distinction, an high-level award for mature research projects that are hypothesis-driven with strong preliminary data.
According to Dr. Nagamoto-Combs, food allergy has been associated with neuropsychiatric and neurodegenerative disorders, although how the immune disorder affects brain function is not clear. Our recent studies with a mouse model of cow's milk allergy have indicated that allergic mice exhibit altered behavior, and brain pathologies are evident especially after repeated allergen consumption. Under the hypothesis that allergen-activated immune cells enter the brain to elicit damage-producing neuroinflammation, we aim to determine whether preventing the activation and migration of the immune cells will decrease these allergy-associated changes in the brain and behavior.