Brissette Named Principle Investigator on R01 Grant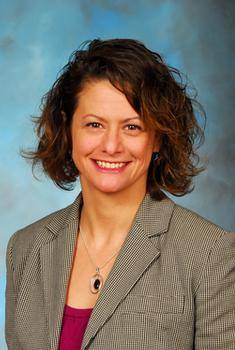 The National Institutes of Health (NIH) has awarded a $1.6 million R01 grant to Catherine Brissette, Ph.D., Associate Professor in the Department of Biomedical Sciences at the UND School of Medicine & Health Sciences (SMHS). This grant will allow Dr. Brissette's team, including co-investigators David Bradley, Ph.D., and Timothy Casselli, Ph.D., to study bacterial and host factors in the pathogenesis of Lyme neuroborreliosis.
The Lyme disease spirochete Borrelia burgdorferi causes an infection with diverse clinical outcomes including neurological involvement. Lyme neuroborreliosis can range from headaches and mild meningitis to more serious manifestations including vasculitis. Despite antibiotic treatment, a proportion of patients continue to suffer from debilitating symptoms including neurological effects. The mechanisms of central nervous system (CNS) pathology as well as bacterial and host risk factors for these manifestations are poorly understood, largely due to the lack of a tractable laboratory model for the study of Lyme disease in the CNS.
A major barrier to progress in understanding the neurologic manifestations of Lyme disease has been a lack of a tractable laboratory animal model to evaluate the mechanisms of central nervous system pathogenesis. The Brissette laboratory addressed this barrier by characterizing, for the first time, the kinetics of B. burgdorferi colonization in the meninges of laboratory mice, and the resulting immune responses in both the meninges and brain. An unanswered question is how specific bacterial virulence factors, in concert with the host response, intersect to cause CNS disease. Employing this tractable laboratory mouse model will allow Dr. Brissette's group to directly assess bacterial and host factors leading to more severe inflammatory CNS involvement, as well as test potential interventions. The results of this research will provide more sensitive and specific diagnostic criteria for Lyme neuroborreliosis and its sequelae.