Nobel Laureate Dr. James P. Allison delivers seminar to Department of Biomedical Sciences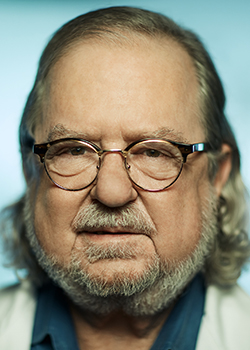 2018 Nobel Laureate in Medicine and Physiology, Dr. James P. Allison delivered his seminar, entitled "Immune Checkpoint Blockade in Cancer Therapy: New Insights into Therapeutic Mechanisms," on Wednesday, Feb. 23, 2022, to a mix of 82 faculty members, graduate students, postdoctoral fellows, and staff members. The talk was presented virtually via Zoom. Dr. Allison is also Regental Professor and Chair of the Department of Immunology at the University of Texas.
This seminar was initiated and organized by the Graduate Student Association (GSA) within the Biomedical Sciences Department, with special thanks to GSA President, Gbolahan Bamgbose.
A recording of his talk is available using the access passcode: T2@4REwE